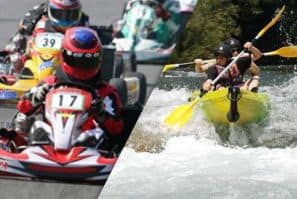 Go down the Hérault gives different sensations every time, depending on the water level, the season, time of the day …But it is always a unique experience that allows you to escape for a few hours everyday from stress and recharge your batteries in of a preserved natural environment.
You choose yourself the day you want to spend on the activity. Just make an appointment with our team on site, which will bring you to the starting point at the agreed time.
Equipment , briefing and instructions, shuttle to the embarkation point and descent without supervision, two-seater canoe Course 9 or 13 km to choose from.
Navigation duration: about 2 hours (for the 9 km) or 3h30 (for 13 km) without breaks. Many beaches all along the course to your swimming, napping, picnic.